With the Holiday season around the corner, the 4th Training workshop of LIBRA AI Technologies was an excellent opportunity to gather our team and close friends and collaborators from academia, research and the ICT sector, exchange knowledge, discuss, and celebrate a successful year for the company. Yannis Panagakis, Assoc. Prof. at the University of Athens, Sotiris Chatzis, Assoc. Prof. at the Technical University of Cyprus, and LIBRA's Advisory Group member, Aggelos Pikrakis, Assistant Prof. at the University of Piraeus were among our honoured guests. Friends and collaborators from I KNOWHOW and ICCS had also joined the organization and actively contributed to the discussions.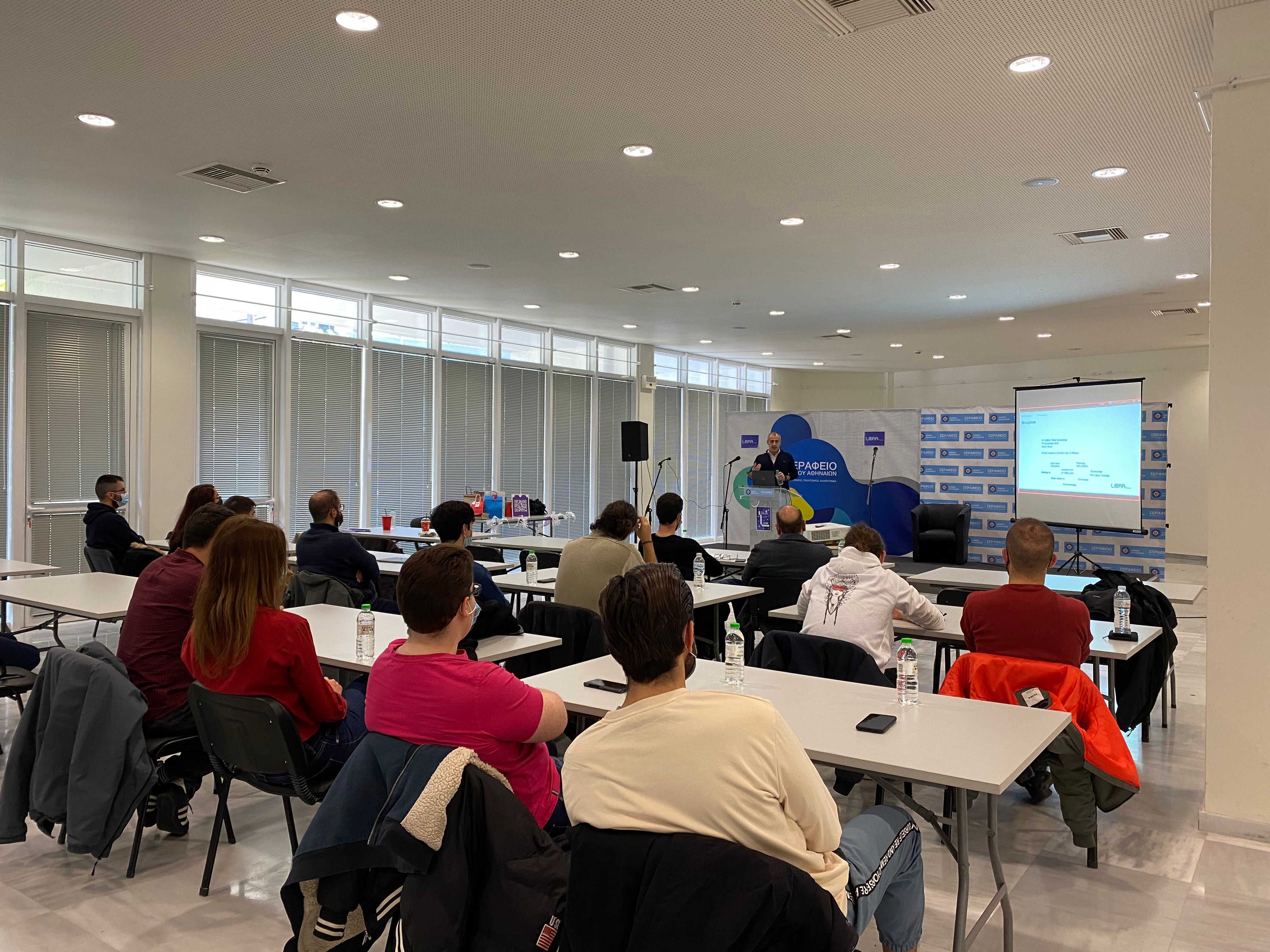 The LIBRA AI Technologies CEO, Yannis Kopsinis, welcomed the attendees and opened the workshop activities by shortly presenting the overall goals of the LIBRA training workshop series. He pointed out that cross-training is essential for a company developing ML and AI solutions for demanding real-life applications since it involves a wide range of disciplines, technologies and tools; data engineering, visual analytics, machine Learning modeling and software development. The monthly high-level training workshop is the vehicle to keep employees working in different sub-groups / disciplines well informed on what we all do, appreciate each other work and achievements, promote bonding, inclusion and upskilling of our team.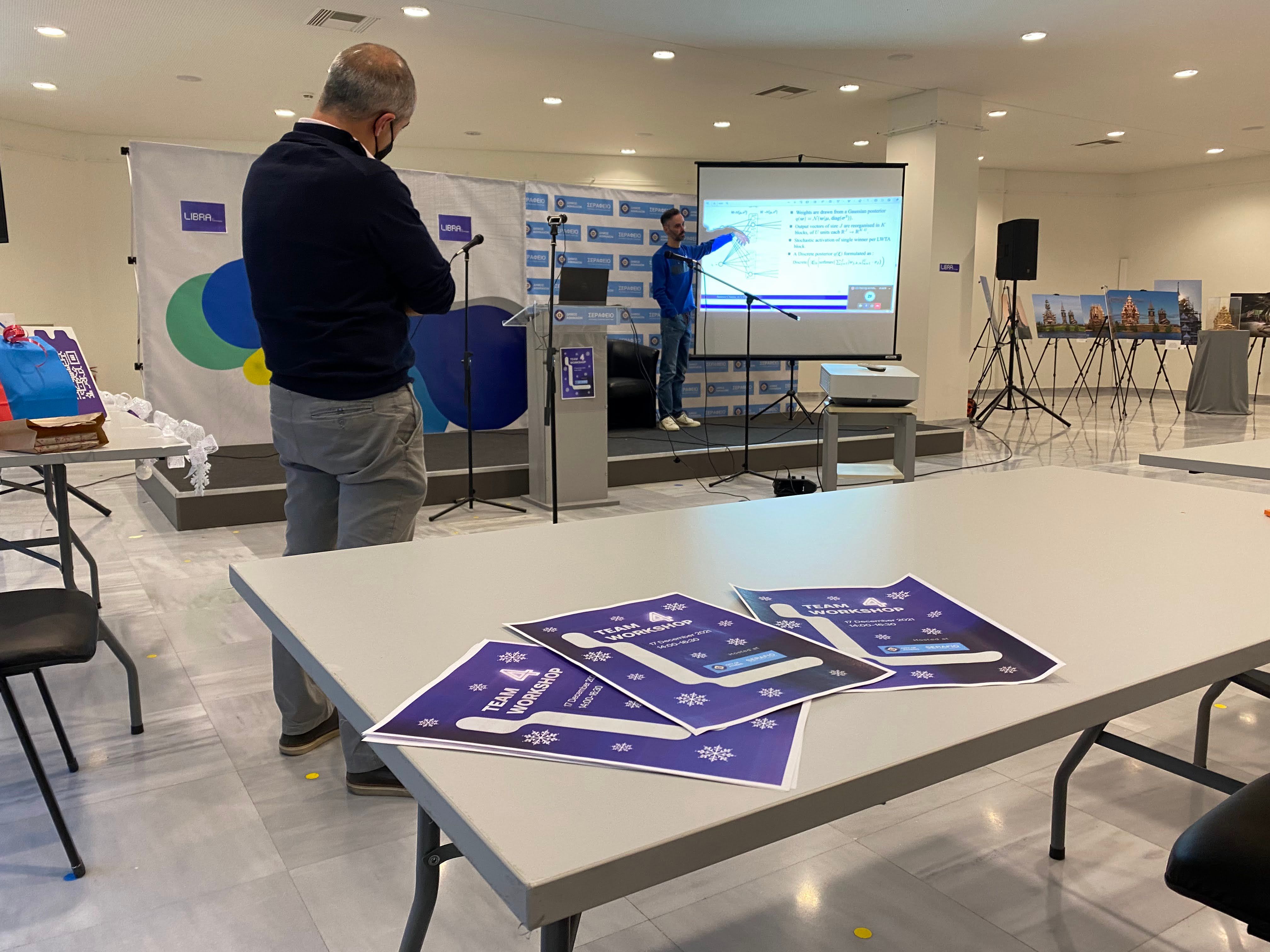 The presentation of Ass. Prof. Sotirios Chatzis had followed, focusing on his latest research on Deep Neural Networks (DNN) using Local Competition and Stochasticity as a Nexus for Next-Generation Deep Learning. Prof. Chatzis is a renowned expert in Machine Learning and Deep Learning having a long track record in the top scientific journals and conferences in the field. His presentation contained the basic principles of his latest research work, which introduces sparse, competition-based activations based on the Variation Bayesian framework leading to exceptional robustness against adversarial attacks.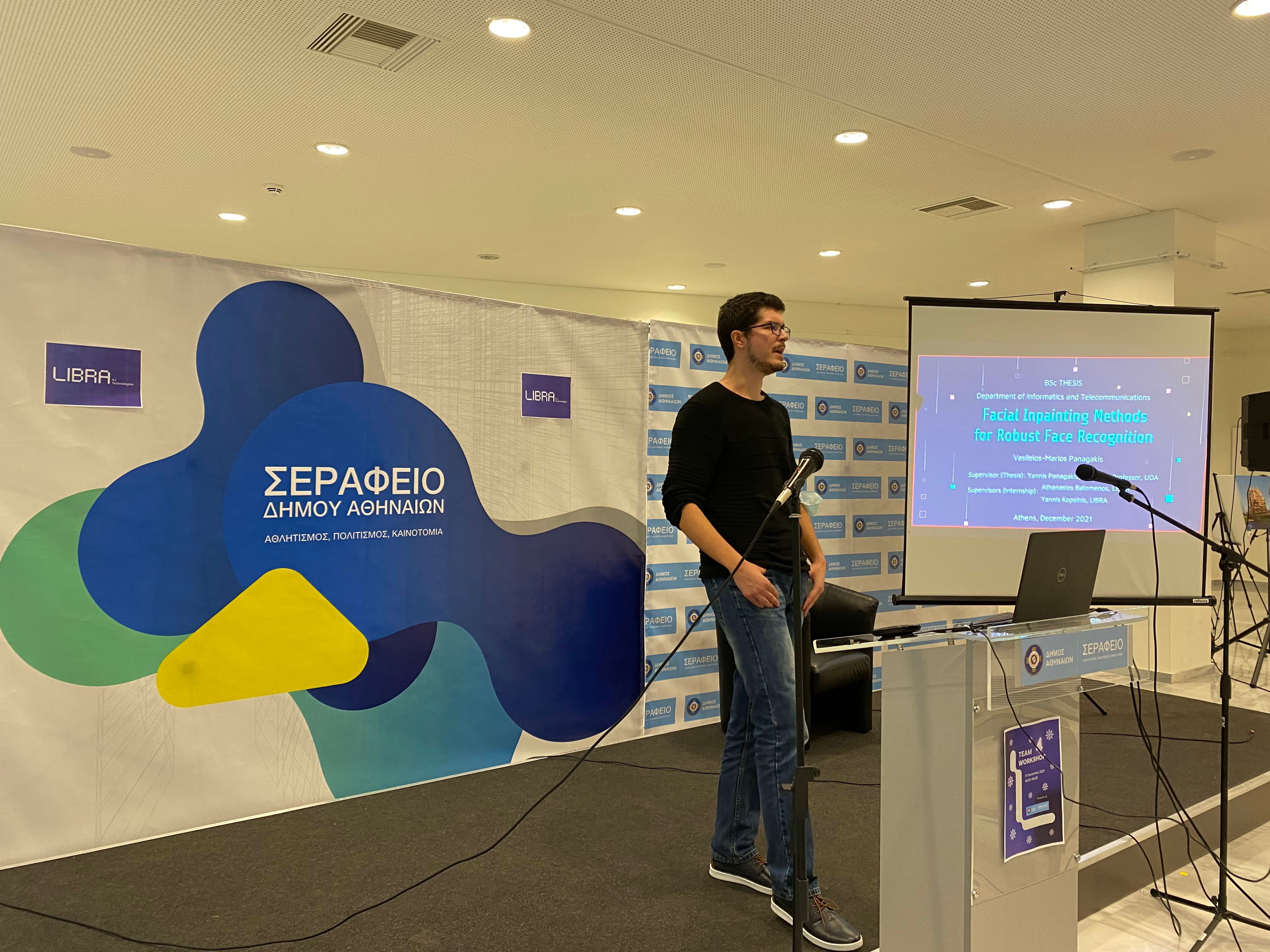 Last, Vassilis Panagakis, who used to be a LIBRA intern and now a Junior Data Scientist at LIBRA AI Technologies, presented his BSC thesis's outcomes on Facial Inpainting Methods for Robust Face Recognition. His work exploited advanced sparse matrix completion approaches introduced by his supervisor, Prof. Yannis Panagakis and Generative Adversarial Networks (GANs). The aim of Vassili's thesis was the restoration of heavily occluded face images to facilitate their identification.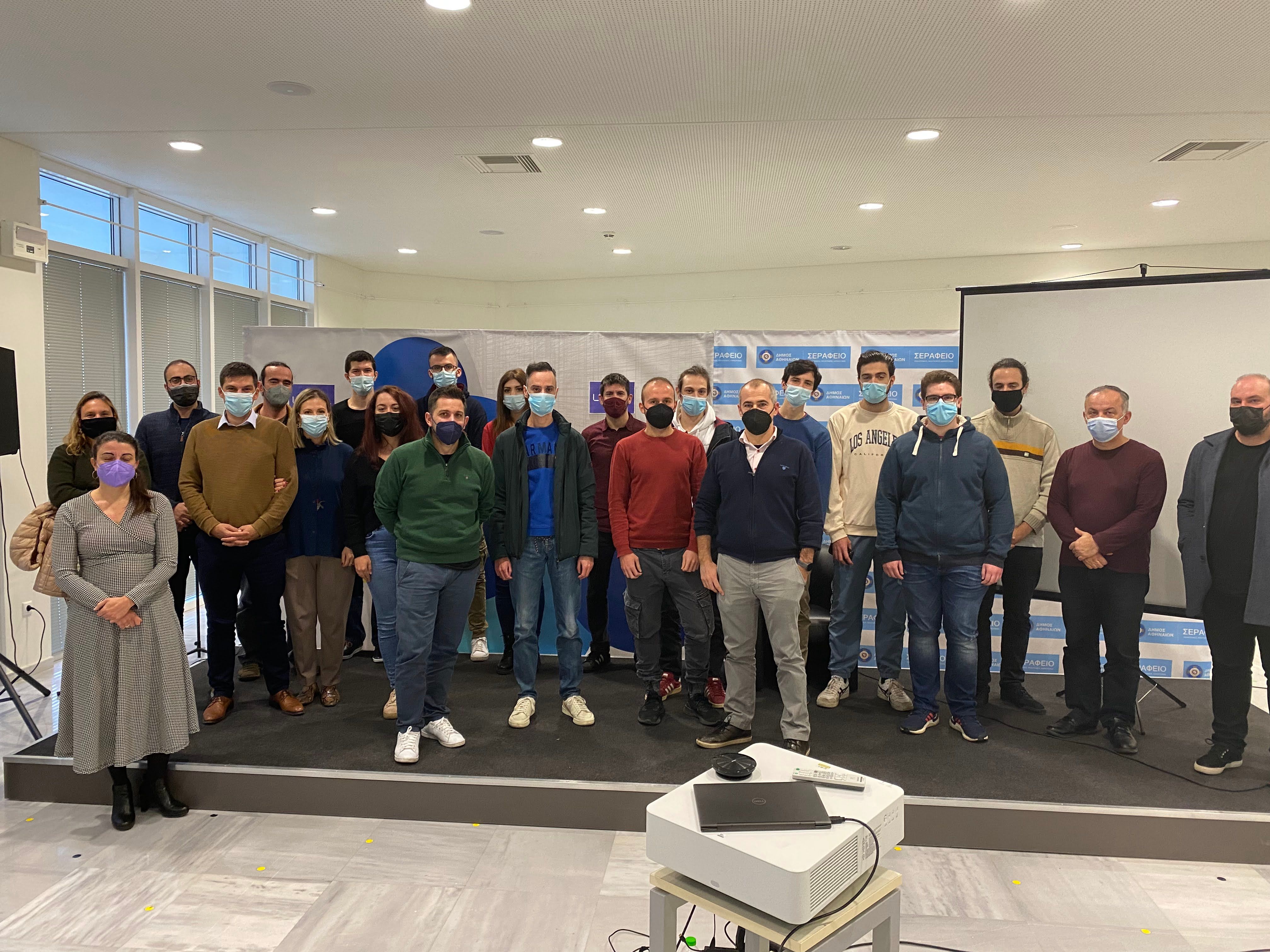 The workshop closed with gifts exchange, but the vivid discussions continued on the LIBRA Christmas party afterwards that brought the entire company together. The LIBRA Christmas party had joined more of our closest friends and collaborators as time passed, and our social gathering became a truly memorable celebration.